Chiller Blog

Stick & Puck - Girls Ages 6-17
Sunday 04/30/2017 - 12:20 PM - North
Phone or walk-in registration only – beginning 8am day of session. Registration may be prepaid by phone with a credit card to reserve a spot. Call-in registration will be accepted from 8:00am day of the session up until an hour before the session starts. Those who prepay and do not arrive within the first 10 minutes of the session may be bumped if there is a waiting list. No refunds will be given if you cancel, are bumped or do not show. One hour before the session, only walk-in registrations will be accepted.
A parent or guardian must sign in each player, or player must bring signed release form to each session.

Download the release form (PDF) >

All Stick and Pucks are $14 per person (add'l $6 for parent), limit 20 skaters and 5 parents. FULL equipment is required for players (Helmet, Gloves, Elbow pads. Shin Pads, Hockey Pants, Shoulder Pads, Stick and Skates), parents must have a helmet and skates.
Stick and Puck is practice ice only. No games are permitted unless ALL players agree to play.

Please note: Prices, schedule and policies are subject to change.

To verify schedule, please call Easton - 614-475-7575 - or check the daily rink schedule.
---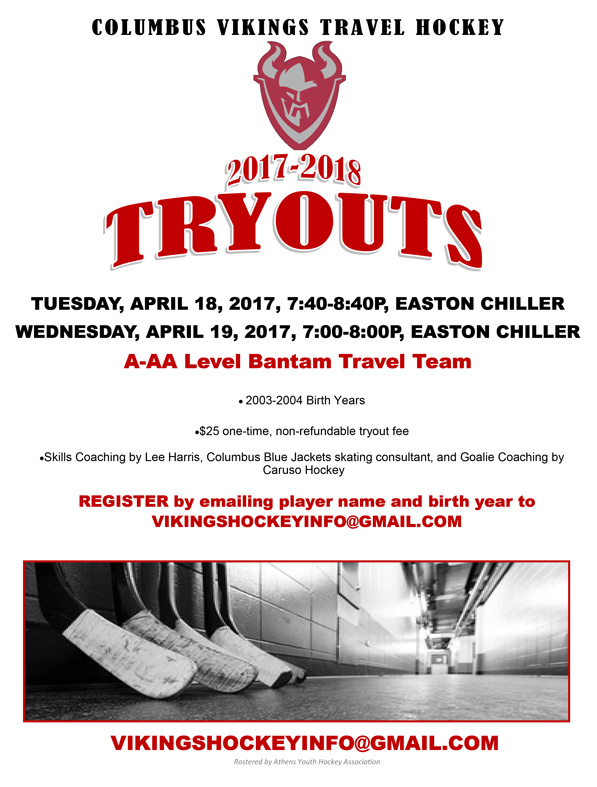 ---
Keep your team on the ice and get the edge on the competition! Book your practice ice now at the special CAHL discounted rate of $185/hr.
**CAHL discount practice ice is available only to current CAHL teams in good standing. CAHL discount ice is limited to availability and is not applicable to all "open" ice times that may appear open on the Daily Rink Schedule. Typically the discount applies to non-prime time/lower demand ice times at the discretion of our schedulers. All players on the ice must be current members of the CAHL in good standing, with current USA Hockey registration. All players must sign in at the front desk. Failure to limit practices to current league members may cause a team to forfeit the privilege of receiving discounted ice.
Please contact Mazin - 614-791-9999 x126
mhabash@thechiller.com
- to book your session.
---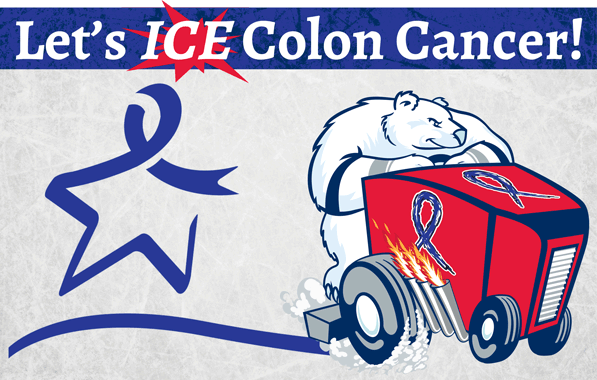 Help us put the CHILL on Colorectal Cancer and support Connor's BLUE Ribbon Campaign to END colorectal cancer.
Saturday, March 18th
1:30-5:00pm public skates at OhioHealth Chiller Dublin, Easton and North
The OhioHealth Chiller Ice Rinks will donate all skate rental fees to Race for Hope for awareness and research. There will also be a Bake Sale at the Dublin location.

---
Discounted Tournament All-Access Passes for Adults; Free Admission for Kids 18 and Under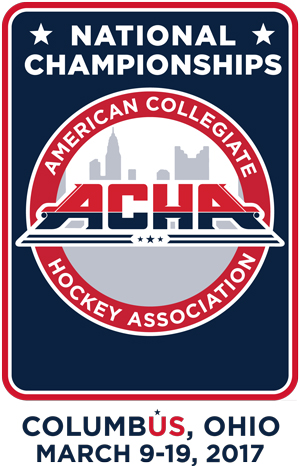 The American Collegiate Hockey Association, one of the fastest growing collegiate hockey associations in the world with nearly 500 college and university-affiliated programs, today announced its tournament ticket prices, including special youth discounts in addition to Single Game Passes and discounted Tournament All-Access Passes for those attending the soon-to-be historic 2017 ACHA National Championships, which will be held March 9-19 in Columbus, Ohio.

A Single Game Pass (SGP), which grants the passholder admission to a single day's games in any of the four OhioHealth Chiller Arenas, is priced at $25.00. During all semi-final and championship games played at the OhioHealth IceHaus, the price of the SGP will increase to $30.00. Each SGP is valid only for games played on the date specified on the pass.

For fans wishing to attend games over several days, an economical Tournament All-Access Pass (TAP) is on sale at $60.00. The TAP is valid for the entire 11-day tournament, and every TAP passholder will be admitted to any of the more than 100 tournament games, including games from every division and at all four Ohio-Health Chiller Arenas. The TAP includes admission to all semi-final and champion-ship games to be played at the OhioHealth Ice Haus.

Single Game Passes and Tournament All-Access Passes are non-transferable and admission to all games is subject to availability. Passes may be purchased in ad-vance at Customer Service Kiosks of 26 participating Giant Eagle Supermarkets, or on game day at each of the four OhioHealth Chiller locations. It is recommended that fans purchasing passes a the Chiller venues arrive early to avoid long lines and ensure admittance.

Highlighting the youth discounts, the ACHA will offer children age 12 and under free admission when attending with a parent or adult guardian at any of the four venues, including the OhioHealth Ice Haus. Youth hockey players who are older than 12, including members of varsity and junior varsity high school programs, are encouraged to wear their youth hockey or local high school hockey jerseys to also gain free entry to all games.

"The ACHA mission is to support the growth and development of college hockey programs nationwide," said Mike Walley, Executive Director of the ACHA. "These youth discounts will help provide an historical experience while enabling tomorrow's hockey stars the vision of playing in the big game."

The ACHA National Championships will make history when all five of ACHA's divisions (Men's Divisions I, II and III and Women's Divisions I and II) host their national championships together. Presented by the Greater Columbus Sports Com-mission, Columbus Blue Jackets, OhioHealth Chiller Ice Rinks at the OhioHealth Ice Haus, Marathon Petroleum and Dispatch Media Group, the ACHA National Championships will feature more than 1,600 players from 80 of the nation's best men's and women's college hockey club teams. More than 100 games will be played across Columbus at the OhioHealth Chiller Ice Rinks (Dublin, Easton and North) and the OhioHealth Ice Haus at Nationwide Arena, home of the NHL's Columbus Blue Jackets.

The three men's and two women's divisions will be in action as follows:

DIVISION - OPENS - CHAMPIONSHIP - VENUE
Men's D1 - Thursday, March 9 - Tuesday, March 14 - Ice Haus
Women's D1 - Wednesday, March 15 - Sunday, March 19 - Chiller Easton*
Women's D2 - Wednesday, March 15 - Sunday, March 19 - Chiller Easton
Men's D2 - Wednesday, March 15 - Sunday, March 19 - Chiller Dublin**
Men's D3 - Tuesday, March 14 - Saturday, March 18 - Chiller North**

*WD1 Championship Game will be played at the OhioHealth Ice Haus
**MD2 & 3 Semi-Final and Championship Games will be played at the OhioHealth Ice Haus

Please visit achanationals.com for comprehensive National Championship information, including venues and starting times for all tournament games, discounted hotel rates, and more.
---
Upcoming Events (See all)
Camp Chiller - Dublin - June 12-16
Camp Chiller will introduce your child to ice skating, as well as engage them in fun activities and projects. Camp includes at least 1 hour of skating a day!
Camp Chiller - North - June 19-23
Camp Chiller will introduce your child to ice skating, as well as engage them in fun activities and projects. Camp includes at least 1 hour of skating a day!
Chiller Hockey Camp - Easton
Designed for players in Junior Jackets hockey classes looking to join a team this fall and for current House players, Chiller Hockey Camp will get players ready for team play through on and off-ice instruction and campers will have a lot of fun along the way!