Chiller Women's Hockey League
12 week session plus play offs.
Games will be played on Wednesday nights.
Cost: $200 per player
FALL session begins September 4.
Registration deadline is August 19.
USA Hockey: $40 per year must be paid prior to the first game for those already not registered.
The 2012/13 registration will expire on August 31st. All players will need the 2013/14 registration.
Register online at www.usahockey.com.
MAKE YOUR CAHL PAYMENT ONLINE→
Click here for printable registration form >
Please contact Martin Spanhel with any questions: 614-791-9999x158 or mspanhel@thechiller.com
Women's League Playoffs
Women's League Standings
Women's League Leaders
Upcoming Games
DATE/TIME
FACILITY
HOME
AWAY
No upcoming games scheduled
Stats by Chillerstats - Copyright 2015 cfOrange, LLC
Previous Session's Champions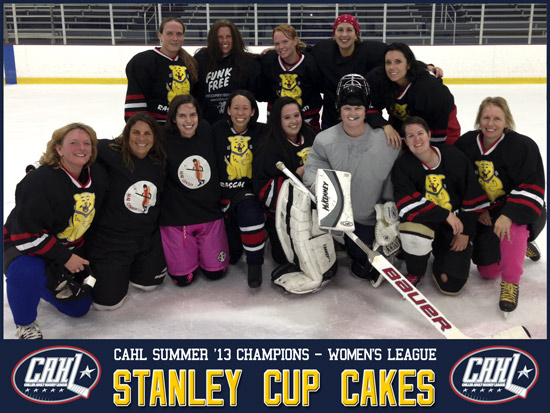 Upcoming Events (See all)
Chiller Hockey Camp - North
Designed for players in Junior Jackets looking to transition to team play, this summer camp is designed to help improve and advance hockey skills. Participants will learn about team play through on and off-ice instruction and have a lot of fun along the way!
Developmental Series II
Open to ALL players: house, select and travel. Head Coach: Darcy Cahill.
USA Hockey Level 2 Coaching Clinic
Saturday, September 12, 2015 - Level 2 Clinic