Chiller Summer Hockey League - West Division
The Chiller Summer Hockey League is a recreational league for high school hockey players.
For more information on the league or to make inquiries concerning future sessions, contact Martin Spanhel - mspanhel@thechiller.com or 614-791-9999x158.
Coaches and Managers - Click here for roster setup instructions >
Download West Division Schedule >
Top 8 teams qualify for playoffs
High School West Playoffs
High School West Standings
High School West League Leaders
Upcoming Games
DATE/TIME
FACILITY
HOME
AWAY
No upcoming games scheduled
Stats by Chillerstats - Copyright 2013 cfOrange, LLC
Previous Session Champions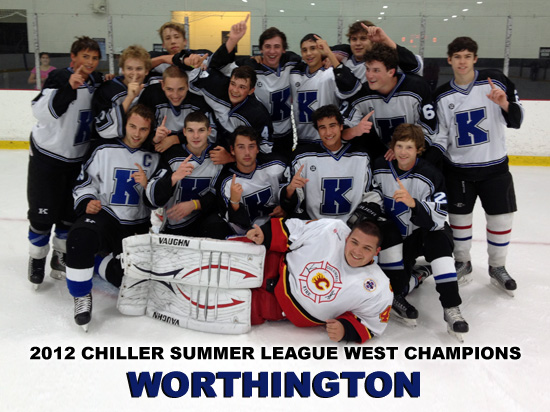 Chiller Blog(See all)
Cheap Skates are back!
Cheap Skates offer a discounted admission rate of $5 per student or adult. Kids 4 and under are free!
The Importance of Good Hygiene
Practicing good hygiene is an important part of athletic endeavors. Without taking proper care of yourself and your equipment, you run the risk of contracting a skin infection.
CAHL Practice Ice Special
Keep your team on the ice and get the edge on the competition! Book your practice ice now at the special CAHL discounted rate.