Developmental Girls Hockey Camp
March 20, 2017 - 6:00 PM - OhioHealth Chiller North
Developmental Girls Hockey Camp
10 Practices/10 Scrimmages
Coached By Darcy Cahill (Head Coach Dublin Coffman Varsity)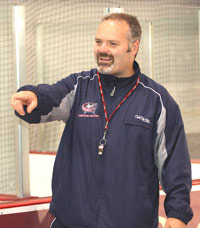 Birth Years 2006-2010

Mondays (practice) & Wednesdays (scrimmage)
March 20-May 24, 2017
6:00-6:50pm

OhioHealth Chiller NORTH

$350/player; $175/goalie

All levels welcome!

Camp is designed to help improve all areas of your game.

Focus on Skating, Passing, Stick-handling, Shooting, Positional Play, Team Drills and Controlled Scrimmage.
For more information contact Hockey Director Rob Schriner (614) 791-9999 x125 or rschriner@thechiller.com.
<- Back