Speedskating Learn to Skate Class
December 5, 2013 - Speed Skating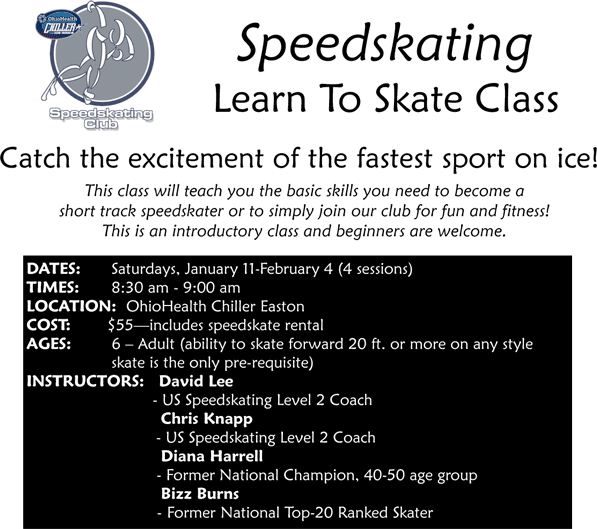 Download a printable registration form >
For more information, please contact Jeremy Rogers - jrogers@thechiller.com or 614-791-9999 x123.
<- Back
Chiller Blog(See all)
Speedskating Learn to Skate Class
Catch the excitement of the fastest sport on ice! This class will teach you the basic skills you need to become a short track speedskater or to simply join our club for fun and fitness! This is an introductory class and beginners are welcome.