Speedskating Learn to Skate Class
December 5, 2013 - Speed Skating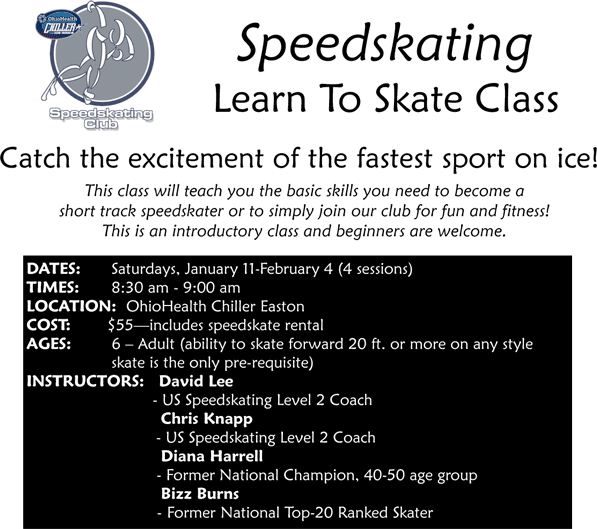 Download a printable registration form >
For more information, please contact Jeremy Rogers - jrogers@thechiller.com or 614-791-9999 x123.
---
Comments
Speedskating Learn to Skate Class is stated for the new people to learn skating. Such types of blogs are the best for australian writing students. So we should share this blog with people.
Comment by Gabrield on November 29, 2018 @ 4:47 AM
Nice blog is here commenting and learning from this whole data on this blog.
Comment by Vbnjgefessbel on November 26, 2018 @ 12:25 AM
<- Back
Chiller Blog(See all)
Speedskating Learn to Skate Class
Catch the excitement of the fastest sport on ice! This class will teach you the basic skills you need to become a short track speedskater or to simply join our club for fun and fitness! This is an introductory class and beginners are welcome.