Blue Jackets Prospect Camp Public Skates
June 22, 2016 - Public Skating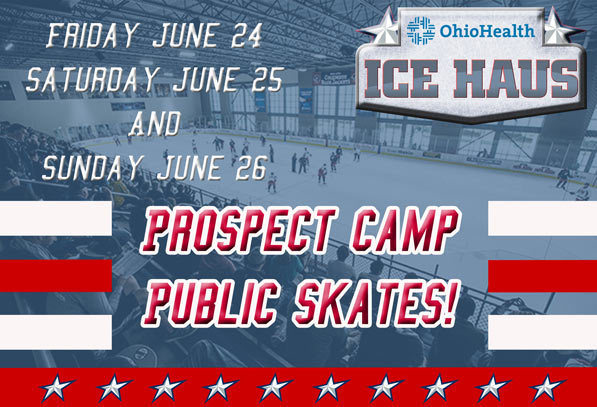 Come watch the Jackets prospects and ice skate between their sessions!
OhioHealth Ice Haus
200 W. Nationwide Blvd.
Columbus, Ohio 43215
614-246-3380

Friday June 24 - Draft Party Skate
Public Skate: 4:00-6:00pm
Draft Party at Nationwide - 5:00pm
Draft Starts at 7:00pm

Saturday June 25 - Prospect Camp Skate Day 1
Blue Jackets: 9:30am-12:00pm
Public Skate: 12:15-2:00pm
Blue Jackets: 2:30-5:00pM

Sunday June 26: Prospect Camp Skate Day 2
Blue Jackets: 8:30-11:00am
Public Skate: 11:15am-12:45pm
Blue Jackets: 1:15pm- 3:45pm

Early-Bird Price: Pre-Purchase your tickets by Thursday June 22 and pay $5 including skate rental for students and adults and $4 for children 4 and under.
<- Back