USA vs. Canada - September 9 @ Nationwide Arena
August 29, 2016 - Hockey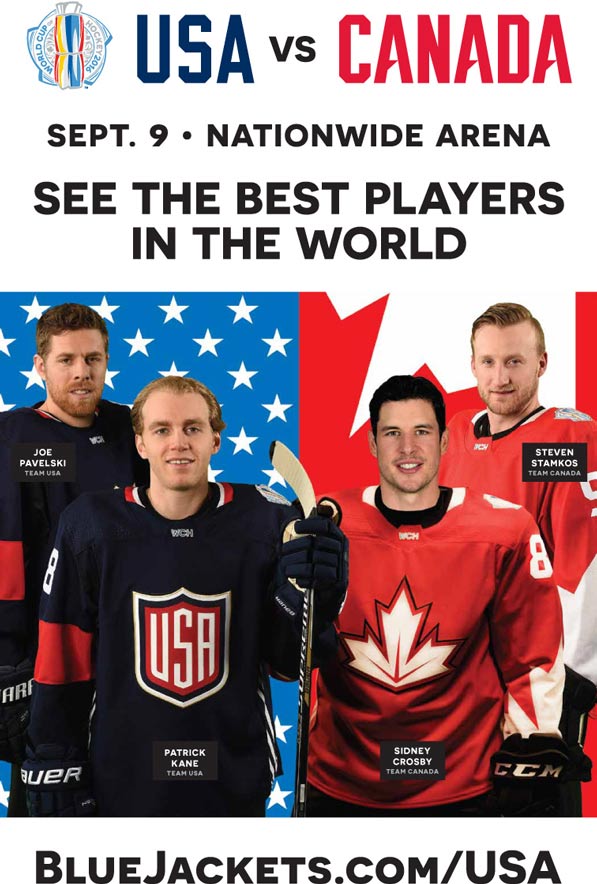 USA vs. Canada - September 9 - Nationwide Arena
See some of the world's top hockey players at Nationwide Arena September 9th when Team USA takes on Team Canada.

Check out Jonathan Toews and Sidney Crosby as they take on Patrick Kane, Jonathan Quick and the rest of Team USA, including Blue Jackets Brandon Dubinsky and Jack Johnson.

There are a limited number of tickets remaining for this historic rivalry between the US and Canada.

Visit http://BlueJackets.com/USA for more information.
<- Back
Upcoming Events (See all)
Camp Chiller Spring Break
Camp Chiller will introduce your child to ice skating, as well as engage them in fun activities and projects. Camp includes at least 1 hour of skating a day!
Boy Scouts of America Belt Loop Program
Skating Belt Loops during quarterly Scouts-Only events. Scouts are free and reduced rates offered for friends and family.
Lace Up, Have Fun - Ponytail Pond Hockey
The plan is simple: sign up, show up, lace up, HAVE FUN! Teams will be divided for half-ice scrimmage based on age and relative skill for safe and fun games. 8 weeks.