Free circus ticket voucher to first 75 kids attending public skate Sunday, Sept. 18
September 9, 2016 - Public Skating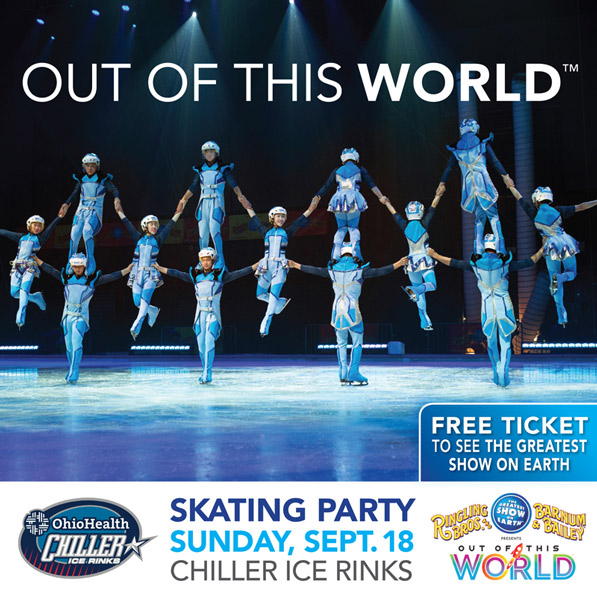 The all new circus by Ringling Bros. and Barnum & Bailey, Out of this World, adds the element of ice to the circus floor.

See for yourself the tricks and stunts that can be performed on ice skates for free. The first 75 kids to open skate on Sunday, Sept. 18 will get a free ticket voucher to see the show at the Schottenstein Center on Oct. 14, 2016.

The OhioHealth Chiller Easton location will even have a real Ringling Bros. and Barnum & Bailey clown from 1:30-3:30 pm!


<- Back
Upcoming Events (See all)
Camp Chiller Spring Break
Camp Chiller will introduce your child to ice skating, as well as engage them in fun activities and projects. Camp includes at least 1 hour of skating a day!
Boy Scouts of America Belt Loop Program
Skating Belt Loops during quarterly Scouts-Only events. Scouts are free and reduced rates offered for friends and family.
Lace Up, Have Fun - Ponytail Pond Hockey
The plan is simple: sign up, show up, lace up, HAVE FUN! Teams will be divided for half-ice scrimmage based on age and relative skill for safe and fun games. 8 weeks.