Columbus Blue Jackets Opening Night vs. the Boston Bruins, Thursday, October 13th
September 30, 2016 - Hockey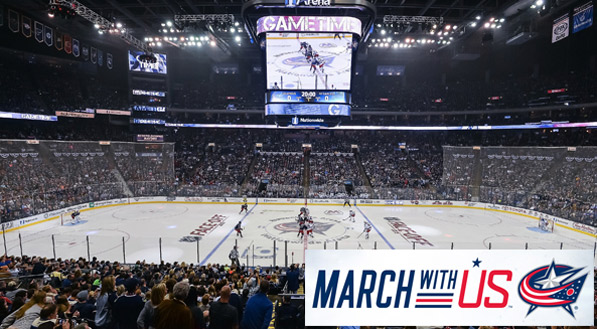 "March With Us" for the Columbus Blue Jackets Opening Night vs. the Boston Bruins, Thursday, October 13th.
All fans receive a 2016-17 Blue Jackets schedule magnet courtesy of Papa John's.

Arrive early for the plaza party, presented by Nationwide.

Watch as the players walk the 'blue' carpet into Nationwide Arena beginning at 3:30pm.

Don't miss your chance to be part of opening night, go to http://bluejackets.com to secure your seats now!
<- Back