Join us March 18th at Public Skate to help fight colorectal cancer
March 2, 2017 - Public Skating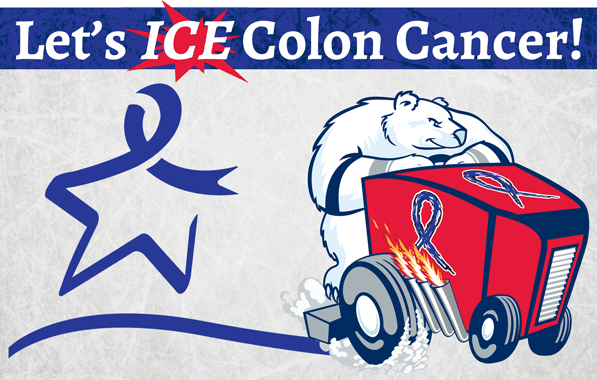 Help us put the CHILL on Colorectal Cancer and support Connor's BLUE Ribbon Campaign to END colorectal cancer.
Saturday, March 18th
1:30-5:00pm public skates at OhioHealth Chiller Dublin, Easton and North
The OhioHealth Chiller Ice Rinks will donate all skate rental fees to Race for Hope for awareness and research. There will also be a Bake Sale at the Dublin location.

<- Back
Upcoming Events (See all)
Turcotte Stickhandling - Mite/Squirt/PeeWee
Give your player the chance to develop to their fullest potential and let them experience the fun of learning different stickhandling moves.
Chiller Hockey Camp - North
Summer 2018 - Ages 6-12 - Designed for players in Junior Jackets hockey classes looking to join a team this fall and for current House players, Chiller Hockey Camp will get players ready for team play through on and off-ice instruction and campers will have a lot of fun along the way!
Chiller Hockey Camp - Dublin
Summer 2018 - Ages 6-12 -
CHILLER HOCKEY CAMP
SUMMER 2018 | AGES 6-12 | EASTON/NORTH/DUBLIN
Designed for players in Junior Jackets hockey classes looking to join a team this fall and for current House players, Chiller Hockey Camp will get players ready for team play through on and off-ice instruction and campers will have a lot of fun along the way!

Head Coach: Darcy Cahill, Head Coach St. Francis DeSales High School

Camp Includes:
Instruction with focus on skating, shooting, passing and stick-handling
Off-ice activities including conditioning, strategy "chalk talk," equipment fitting and care
Certificate of Participation
Camp Itinerary
Arrive 8:00am
On-ice 8:30am-9:45am
Rest/chalk talk 9:45-10:15am
On-ice 10:15-11:15am
Off-ice 11:15-11:45am
Pick up 11:45am
EASTON
June 18-22, 2018
8:30-11:45am
Cost: $250
Register online >

NORTH
July 16-20, 2018
8:30-11:45am
Cost: $250
Register online >

DUBLIN
August 6-10, 2018
8:30-11:45am
Cost: $250
Register online >

Sign up for two weeks of Chiller Hockey Camp and receive $100 off the second week of Chiller Hockey Camp. Must contact Kelly at kfogt@thechiller.com to receive the discount.

Required Gear:
Hockey Helmet with Facemask
Hockey Skates (rentals included with registration)
Hockey Stick
Hockey Pants
Elbow Pads
Hockey Gloves
Shin Pads
Wear to Camp:
Athletic Pants/Shorts
T-shirt/Sweatshirt
Athletic Shoes (no sandals)
Easton - Register online >
North - Register online >
Dublin - Register online >
For more information, please contact Hockey Director Rob Schriner:
rschriner@thechiller.com | 614-791-9999 x125