Specialized Hockey Skills Program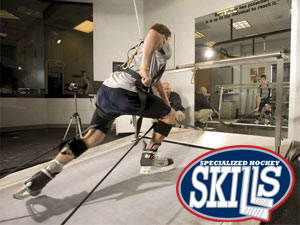 The Chiller Ice Rinks are proud to offer our exclusive Specialized Hockey Skills Program under the direction of coach James Nash.
The Specialized Hockey Skills Program includes the Skating Treadmill, the RapidShot shooting cage, and our recently added Stick Work Station - all at Chiller North. Additional program elements will be reviewed and considered for future offerings depending on the needs of area players.
James has been coaching classes and private lessons at the Chillers since 2010. Many area players and families already know James as an instructor with the Jr. Jackets hockey classes.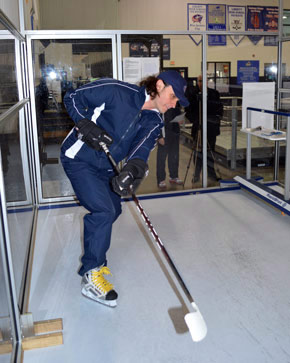 James grew up in the Toronto suburb of Brampton, Ontario Canada, and played youth hockey with the Brampton Maroon's (OMHA) and the Mississauga Rebels (MTHL). After the Rebels, he continued playing with the Mississauga Chargers of the Jr. A OHA hockey league. From there he played with the Humber College Hawks while pursuing a marketing degree. James recently finished his degree at the Ohio State University and is excited to now focus on hockey full time.
Skills Package Pricing
Single session $35
6 sessions $200
10 sessions $300
12 sessions $330
Each session includes 50-60 minutes on the skating treadmill and 3 rounds (16 pucks each round) on Rapidshot.
For more information, please contact James Nash at jnash@thechiller.com.
Sharpen your skills with RapidShot! Purchase cards with extended minutes and save!
60 Minutes $60
120 Minutes (Save $10) $110
180 Minutes (Save $15) $165
240 Minutes (Save $20) $220
300 Minutes (Save $30, Best Value) $270
Visit us on YouTube for Skills Program videos: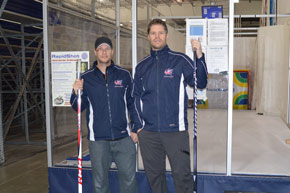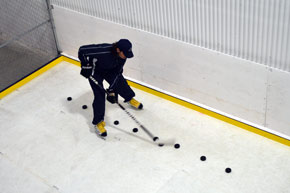 Former Blue Jackets Andrew Cassels and Fredrik
Modin check out RapidShot