Chiller Blog · Hockey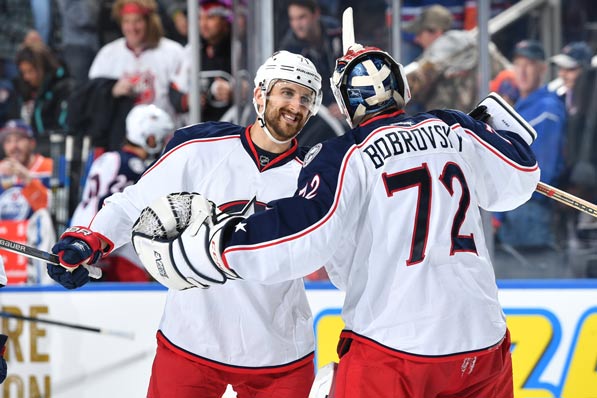 Your Blue Jackets individual game tickets are going on sale Friday, August 18 at 10am.
Get your seats for the biggest games against the Rangers, Penguins, Blackhawks, Red Wings and more.
Click here to purchase on or after 10-:00am Friday, August 18 >
---
Athens Youth Hockey Association – High School Head Coaching Position

Location: Athens, OH (Mid-American District)

The Athens Youth Hockey Association (AYHA) is searching for an individual to fill the role of head coach for the high-school hockey team. The AYHA high-school team competes in the Ohio Scholastic Hockey League (OSHL), which was formerly the Greater Columbus High-School Club Hockey League (GCHSCHL). Ideal candidates would be self-motivated, hard-working and creative in practice development. Candidates must believe strongly in skill development and also have the ability to communicate well with players and families. Candidates must have the ability to work with a large scale of skill range among players.

Coaching candidates will be expected to:

- Work directly with the association's hockey director to prepare and implement practice plans on-ice with a focus on individual skill development within team concepts
- Work with team representative for administrative duties for all aspects of the team
- Supervise athletes during all team activities
- Work with other coaches in the program and the Hockey Director
- Have a strong command of skills (skating, stickhandling, passing, shooting) for demonstration purposes
- Have coaching experience

Candidate Requirements:

- USA hockey certified (ability and willingness to become certified by December 31st?)
- Ability to pass all background checks, Concussion Certification program, SafeSport Certification and USA Hockey Age Specific Modules
- Excellent leadership and people skills, well developed communication and administrative skills
- Willingness to travel for games
- Candidates should have played hockey at a high level

Interested candidates should send resume and references to Athens Youth Hockey Association, Hockey Director: Philip Oberlin at ?po253806@ohio.edu.
---

Stick & Puck - Girls Ages 6-17
Sunday 04/30/2017 - 12:20 PM - North
Phone or walk-in registration only – beginning 8am day of session. Registration may be prepaid by phone with a credit card to reserve a spot. Call-in registration will be accepted from 8:00am day of the session up until an hour before the session starts. Those who prepay and do not arrive within the first 10 minutes of the session may be bumped if there is a waiting list. No refunds will be given if you cancel, are bumped or do not show. One hour before the session, only walk-in registrations will be accepted.
A parent or guardian must sign in each player, or player must bring signed release form to each session.

Download the release form (PDF) >

All Stick and Pucks are $14 per person (add'l $6 for parent), limit 20 skaters and 5 parents. FULL equipment is required for players (Helmet, Gloves, Elbow pads. Shin Pads, Hockey Pants, Shoulder Pads, Stick and Skates), parents must have a helmet and skates.
Stick and Puck is practice ice only. No games are permitted unless ALL players agree to play.

Please note: Prices, schedule and policies are subject to change.

To verify schedule, please call Easton - 614-475-7575 - or check the daily rink schedule.
---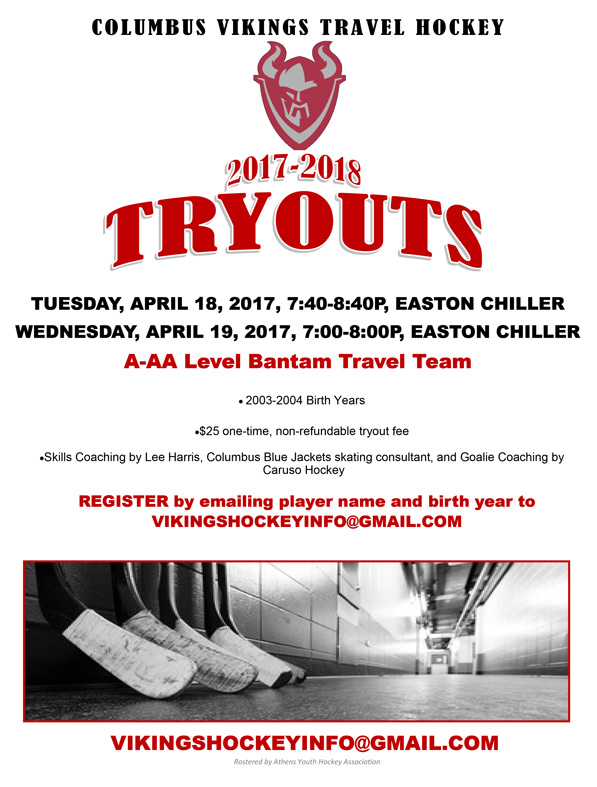 ---

Calling All Girls ages 4 and up!
Columbus Ice Hockey Club and our partner Newark Ice Hockey Association, our sponsor USA Hockey and International Ice Hockey Federation would like to invite girls of all ages and skill level to a FREE Hockey weekend beginning Friday, October 7th at OhioHealth Chiller Easton.
Columbus Ice Hockey Club coaches will have a TRY HOCKEY FOR FREE section, a Learn to Skate section and a cross-ice Jamboree section from 6:00pm to 7:20pm with a pizza party following for all those that registered for the weekend.
On Saturday, October 8th, Lou & Gibb Reese Ice Arena in Newark NIHA will host a similar event from 2:00pm to 3:20pm.
Previous Girls Hockey Weekend videos below:
Jocelyne Lamoureux-Davidson & Kelli Stack encouraging participation in GHW CLICK HERE
Meghan Duggan & Hilary Knight encouraging participation in GHW CLICK HERE
Hilary Knight's advice to young girls trying hockey for the first time CLICK HERE
Kelli Stack & Jocelyne Lamoureux-Davidson thank GHW participants CLICK HERE
For more information please email John Haferman at jmhaferman@columbus.gov.
---