Chiller Blog · Hockey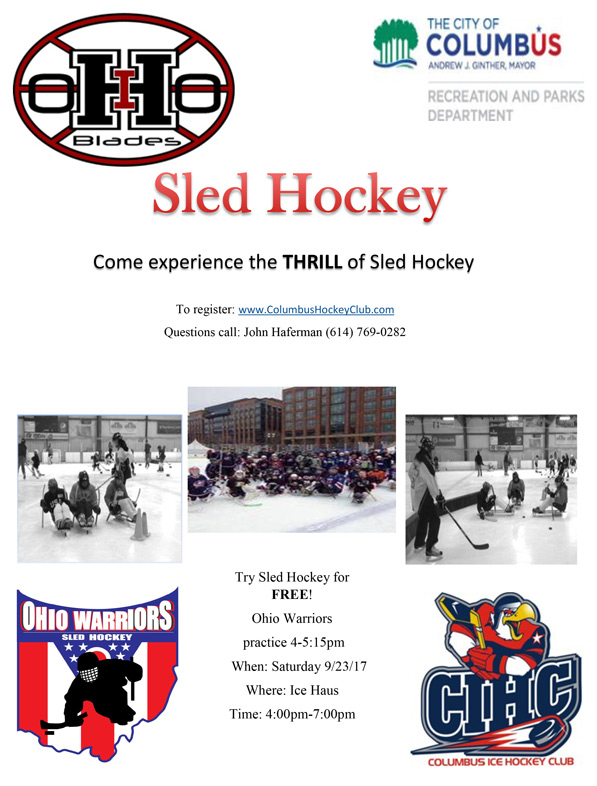 ---

Interested in officiating ice hockey?
JOIN THE THIRD TEAM ON THE ICE
There is high demand for quality ice officials in the Greater Columbus area.
Now is your opportunity to become a USA Hockey Certified Ice Hockey Official.
Why officiate ice hockey?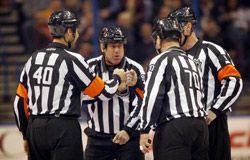 Continue to be involved in the game
Ability to work Squirt, Pee Wee, Midget, Bantam and many tournament games
Competitive pay
On-ice and off-ice training, with training beginning in October
New officials seminar is October 8, 2017 at OhioHealth Chiller North.
---
If interested, visit Central Ohio Youth Ice Hockey Officials Association at http://colsicerefs.com or http://usahockey.com for registration information.
If additional registration information is needed, please contact James Seymour at development@colsicerefs.com.
Regular season runs from September through March.
---
http://www.usahockey.com/officialseminars
---

Now through September, fans are invited to participate in the NHL's "Recycle the Game" initiative by donating new or used hockey equipment to support youth hockey.

Locally, donations are being accepted at all OhioHealth Chiller locations.

Donations must be received prior to September 25th to be eligible to receive a voucher redeemable for two tickets to a Blue Jackets preseason game.

Collected donations are sanitized and then sold at the Columbus Blue Jackets Foundation's annual equipment sale taking place on Sunday, September 10 from 9:00am – 12:00pm at OhioHealth Chiller North (8144 Highfield Drive, Lewis Center, OH 43035).

All proceeds are granted back to the central Ohio youth hockey community.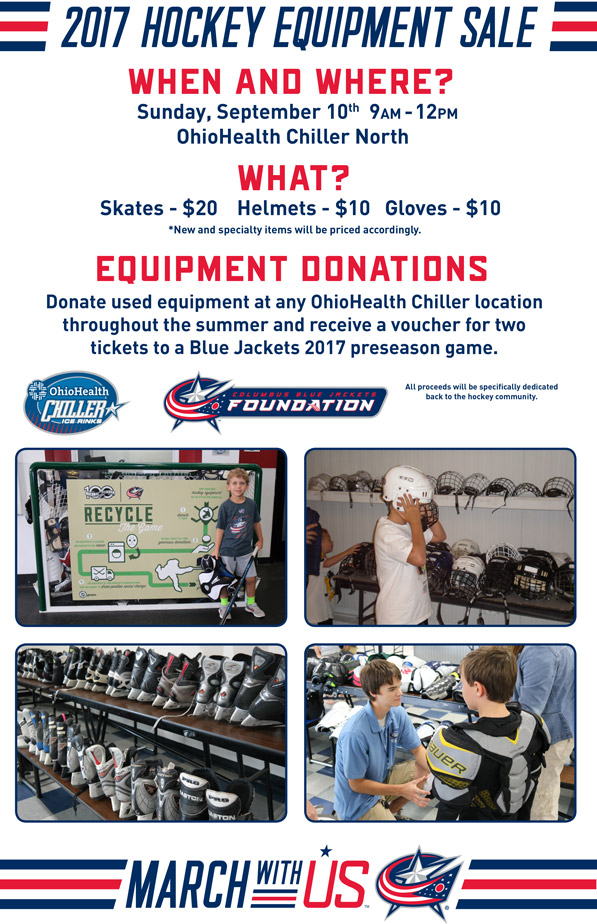 ---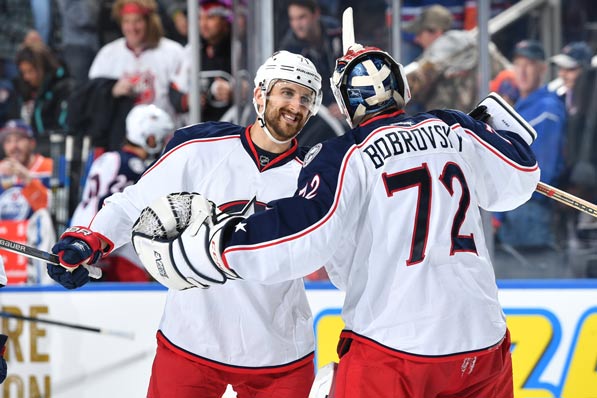 Your Blue Jackets individual game tickets are going on sale Friday, August 18 at 10am.
Get your seats for the biggest games against the Rangers, Penguins, Blackhawks, Red Wings and more.
Click here to purchase on or after 10-:00am Friday, August 18 >
---
Athens Youth Hockey Association – High School Head Coaching Position

Location: Athens, OH (Mid-American District)

The Athens Youth Hockey Association (AYHA) is searching for an individual to fill the role of head coach for the high-school hockey team. The AYHA high-school team competes in the Ohio Scholastic Hockey League (OSHL), which was formerly the Greater Columbus High-School Club Hockey League (GCHSCHL). Ideal candidates would be self-motivated, hard-working and creative in practice development. Candidates must believe strongly in skill development and also have the ability to communicate well with players and families. Candidates must have the ability to work with a large scale of skill range among players.

Coaching candidates will be expected to:

- Work directly with the association's hockey director to prepare and implement practice plans on-ice with a focus on individual skill development within team concepts
- Work with team representative for administrative duties for all aspects of the team
- Supervise athletes during all team activities
- Work with other coaches in the program and the Hockey Director
- Have a strong command of skills (skating, stickhandling, passing, shooting) for demonstration purposes
- Have coaching experience

Candidate Requirements:

- USA hockey certified (ability and willingness to become certified by December 31st?)
- Ability to pass all background checks, Concussion Certification program, SafeSport Certification and USA Hockey Age Specific Modules
- Excellent leadership and people skills, well developed communication and administrative skills
- Willingness to travel for games
- Candidates should have played hockey at a high level

Interested candidates should send resume and references to Athens Youth Hockey Association, Hockey Director: Philip Oberlin at ?po253806@ohio.edu.
---