Chiller Blog · Hockey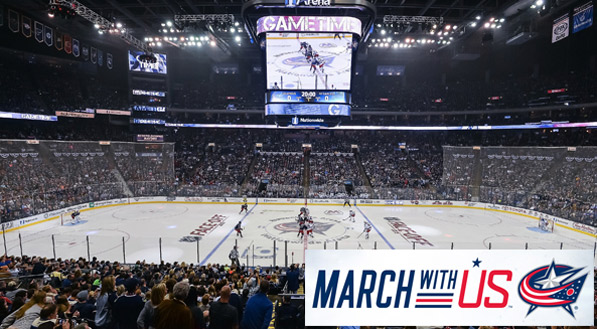 "March With Us" for the Columbus Blue Jackets Opening Night vs. the Boston Bruins, Thursday, October 13th.
All fans receive a 2016-17 Blue Jackets schedule magnet courtesy of Papa John's.

Arrive early for the plaza party, presented by Nationwide.

Watch as the players walk the 'blue' carpet into Nationwide Arena beginning at 3:30pm.

Don't miss your chance to be part of opening night, go to http://bluejackets.com to secure your seats now!
---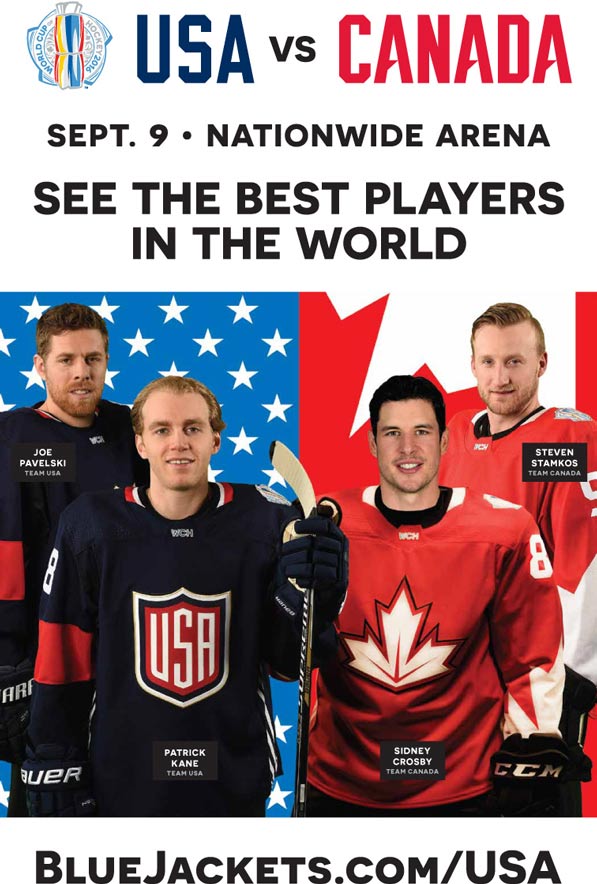 USA vs. Canada - September 9 - Nationwide Arena
See some of the world's top hockey players at Nationwide Arena September 9th when Team USA takes on Team Canada.

Check out Jonathan Toews and Sidney Crosby as they take on Patrick Kane, Jonathan Quick and the rest of Team USA, including Blue Jackets Brandon Dubinsky and Jack Johnson.

There are a limited number of tickets remaining for this historic rivalry between the US and Canada.

Visit http://BlueJackets.com/USA for more information.
---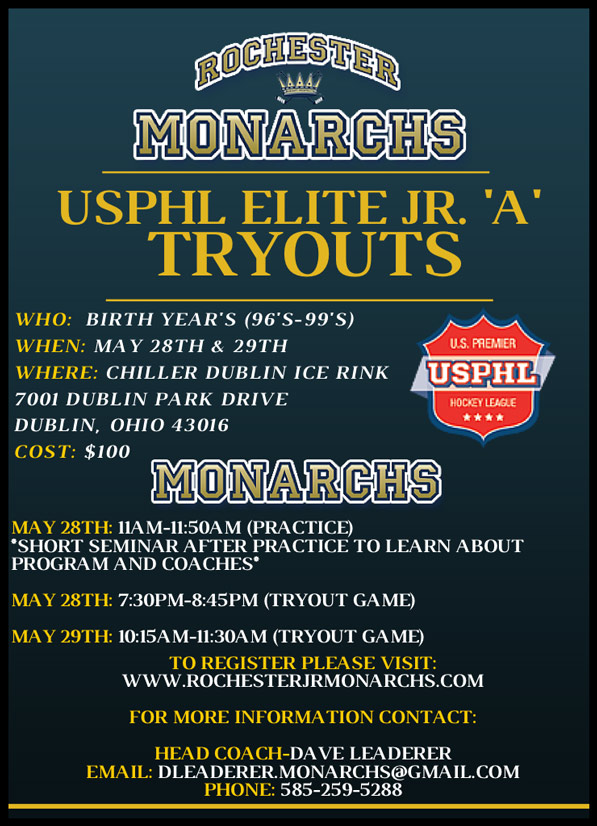 ---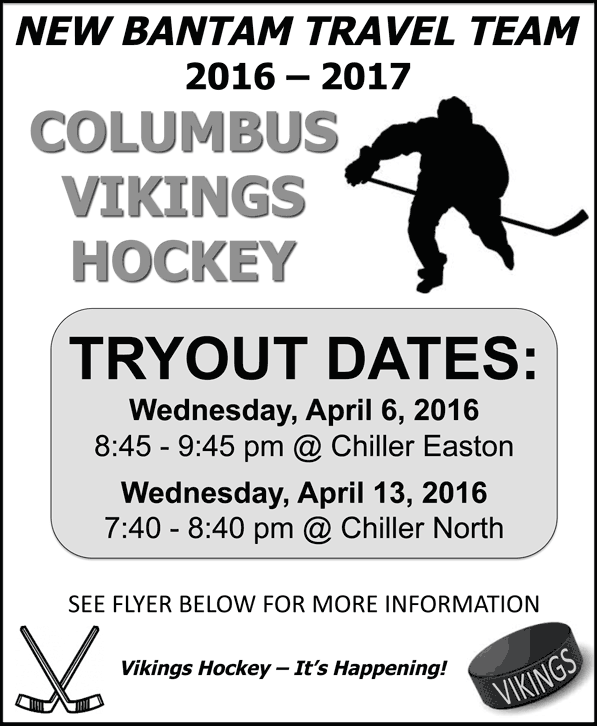 ---
The Ohio AAA Blue Jackets will be fielding a Tier 1 U19 girls team for next season. Tryouts are coming up soon, 4/10 & 4/11. This is a great option for high school girl players that want an opportunity to play competitive girls (Tier 1) for next season. This is the first time Columbus has ever offered a girls Tier 1 team at the U19 age.

Any female hockey player with a desire to play at the collegiate level is encouraged to try out. This is a travel team that will start in August and finish in March.

DATES/TIMES U19 Girls Tryouts
4/10/2015 Fri Ice Haus 7:40-9:10PM
4/11/2015 Sat Ice Haus 12:10-1:40PM

Tryouts are open to all 1996-2000 birth year players.

To register, please visit www.aaabluejackets.com.
---