Chiller Blog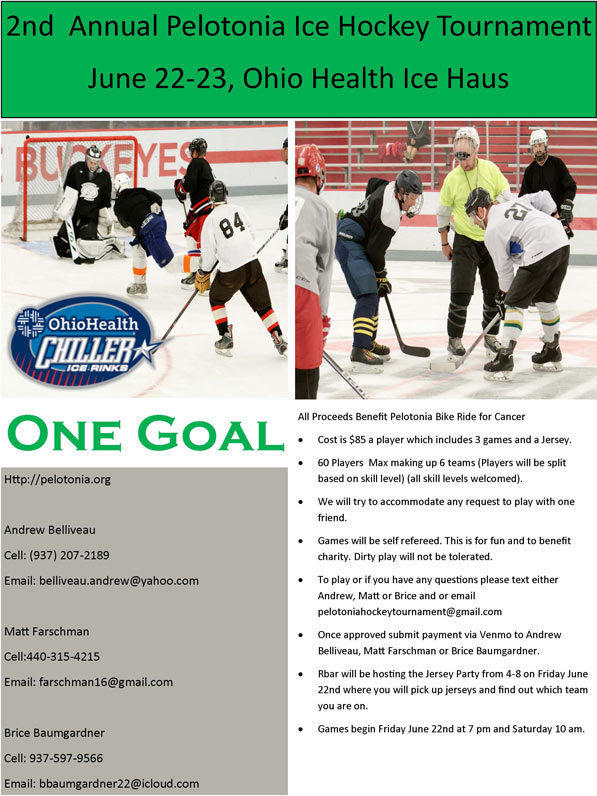 ---

Want to cool off this Summer? Check out Skate It Forward, an exciting ice skating show in downtown Columbus, benefiting the Ronald McDonald House Charities of Central Ohio.

Join 2014 Olympic Bronze medalist and emcee Gracie Gold in welcoming Team USA figure skaters, including Olympians, world team members, and national champions, onto the ice. They, along with dedicated local figure skaters of all ages, will share their love of the ice in support of families seeking care through RMHC.

The star-studded cast includes, 2018 Olympian Karen Chen; world team member Mariah Bell; French world team member Romain Ponsart; world team members pairs skaters Nathan Bartholomay (2014 Olympian) & Deanna Stellato; national silver medalist Ross Miner, world junior member Camden Pulkinen; and national/international competitor Ohio's own Livvy Shilling.

Ticket info at skateitforward.co. Enjoy an entertaining, fun filled show for adults and children of all ages while supporting RMHC!
---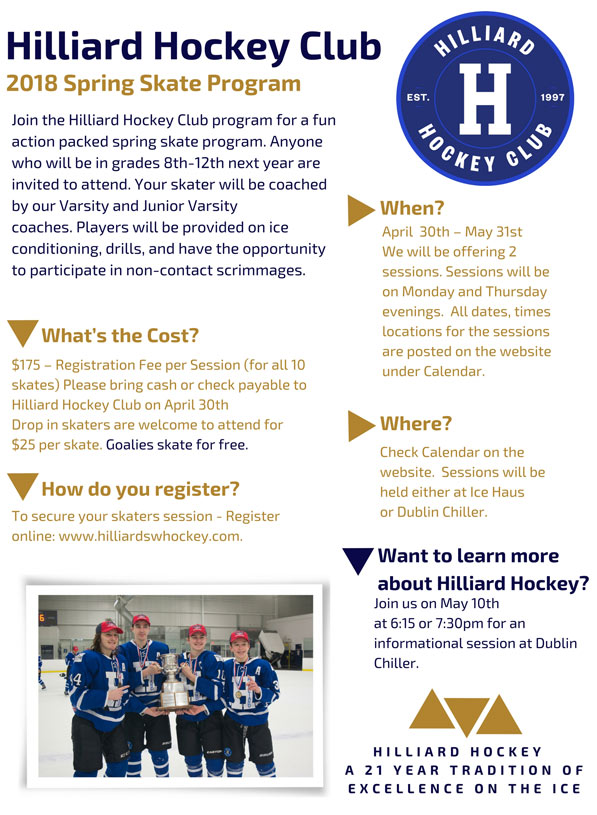 hswhockeyclub@gmail.com | www.hilliardswhockey.com
---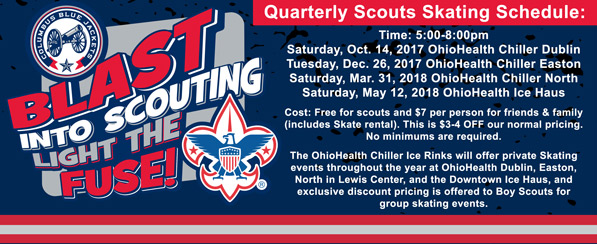 Chiller Ice Rinks/Boy Scouts of America
Belt Loop Program
Requirements and Scheduling Information
Scouting Packs will be able to earn their Ice Skating Belt Loops during quarterly Scouts-Only events. The Chiller Ice Rinks will offer private skating events throughout the year at OhioHealth Chiller Dublin, Easton, North in Lewis Center and the Ice Haus downtown, and discount pricing is available to members of the Boy Scouts and their families. The Chillers will provide a list of requirements, related information and safety tips so leaders can focus on fun and safety!

Quarterly Scouts Skating Schedule:
Sat. 3/31/2018 – 5-8pm @ OhioHealth Chiller North
Sat. 5/12/2018 – 5-8pm @ OhioHealth Ice Haus at Nationwide Arena
Cost: Free for Scouts and $7 per person including Skate Rental for friends and family - this is $3-4 off our normal pricing. No minimums or reservations are required for these events.

Belt Loop Requirements
Participate in a family or den skating event for at least three hours.
Spend at least 30 minutes practicing skating skills.
Explain ways to protect yourself while ice skating, and the need for proper safety equipment (Chiller will provide safety information upon arrival).
Belt Loops must be purchased in advance ($2.50 each) and will be available at the facility concluding the event. Payments must be made 3 weeks prior to the event date. Purchase early, as quantities are limited. Please consider that there are no refunds after the order is placed.
Contact Group Sales at groups@thechiller.com or 614-791-9999 x126 for more information or with any questions.
Download printable Blast Into Scouting flier >
---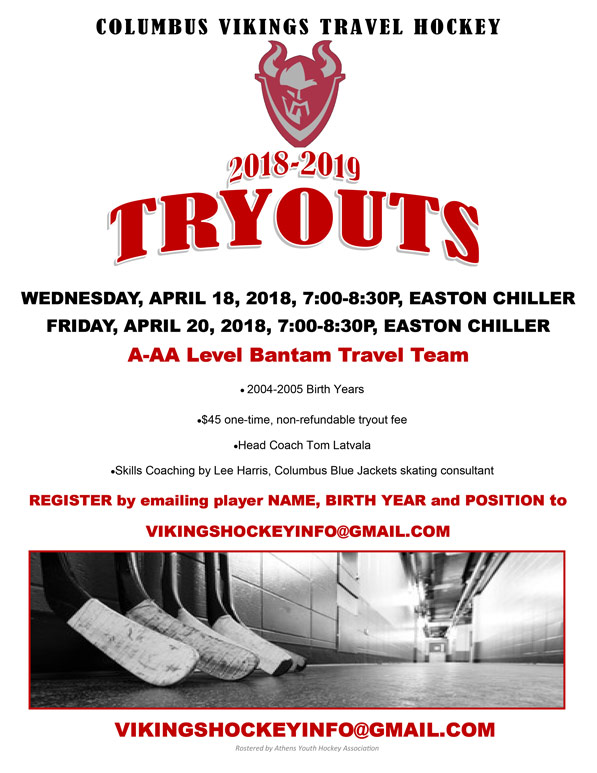 ---
Upcoming Events (See all)
Camp Chiller Spring Break
Camp Chiller will introduce your child to ice skating, as well as engage them in fun activities and projects. Camp includes at least 1 hour of skating a day!
Boy Scouts of America Belt Loop Program
Skating Belt Loops during quarterly Scouts-Only events. Scouts are free and reduced rates offered for friends and family.
Lace Up, Have Fun - Ponytail Pond Hockey
The plan is simple: sign up, show up, lace up, HAVE FUN! Teams will be divided for half-ice scrimmage based on age and relative skill for safe and fun games. 8 weeks.