Chiller Blog · Speed Skating
For more information on Speedskating, please visit the Columbus Speedskating Club at ColumbusSpeedskating.org
---
Speedskating Learn-To-Skate Class
Catch the excitement of the fastest sport on ice!
This class will teach you the basic skills you need to become a short track speedskater or to simply join our club for fun and fitness! This is an introductory class and beginners are welcome.

DATES: March 17-April 7, 2018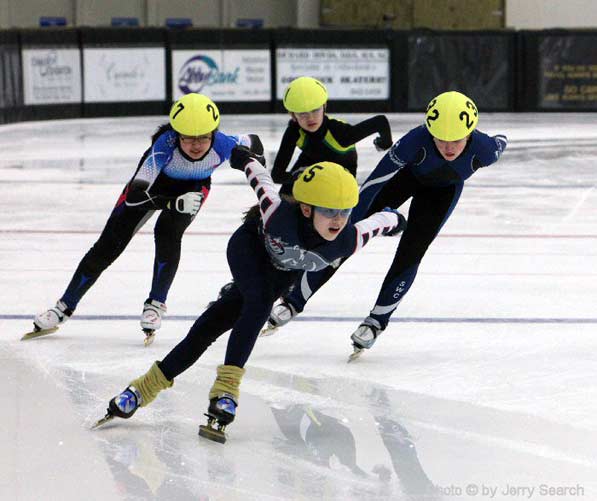 TIME: Saturdays, 8:30-9:00AM

LOCATION: OhioHealth Chiller Easton

COST: $65 (includes speedskate rental)*

AGES: 6 to adult (ability to skate forward 20 feet or more on any style skate is the only prerequisite)

INSTRUCTOR: Diana Harrell - Former National Champion, 40-50 age group

*Some speedskates will be available for you to try. Please arrive 30 minutes before class to get fitted.
Download a printable flier >

For more information on Speedskating please visit the Columbus Speedskating Club at ColumbusSpeedskating.org
---
Try Speedskating Clinic - Free!
Saturday, March 10th, 9:15-10:45am
OhioHealth Chiller Easton.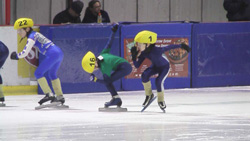 Sign up online at www.columbusspeedskating.org.

Do you like to skate fast?

Do you like the rush of competition?

Do you just like a good workout?

If you answered yes to any of these, you should try speedskating!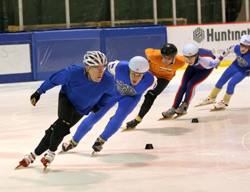 Please check our website for details about our club www.columbusspeedskating.org.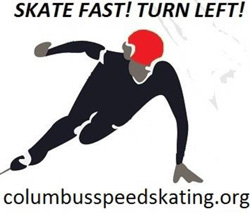 ---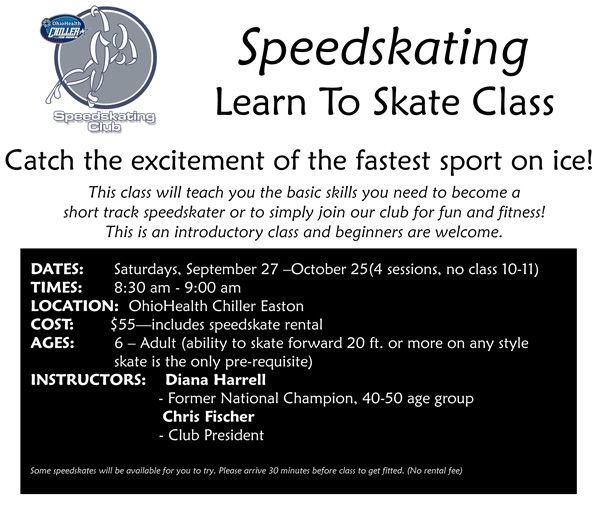 Download a printable registration form >
For more information, please contact Diana Harrell - spdsk8r.harrell@gmail.com.
---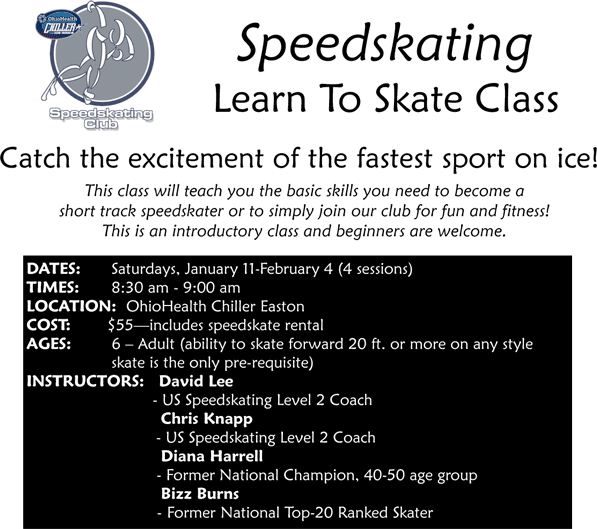 Download a printable registration form >
For more information, please contact Jeremy Rogers - jrogers@thechiller.com or 614-791-9999 x123.
---
Upcoming Events (See all)
Camp Chiller Spring Break
Camp Chiller will introduce your child to ice skating, as well as engage them in fun activities and projects. Camp includes at least 1 hour of skating a day!
Boy Scouts of America Belt Loop Program
Skating Belt Loops during quarterly Scouts-Only events. Scouts are free and reduced rates offered for friends and family.
Lace Up, Have Fun - Ponytail Pond Hockey
The plan is simple: sign up, show up, lace up, HAVE FUN! Teams will be divided for half-ice scrimmage based on age and relative skill for safe and fun games. 8 weeks.