Chiller Blog · Rink Updates
FOR IMMEDIATE RELEASE: September 28, 2018
OHIOHEALTH CHILLER ICE RINKS ANNOUNCE PARTNERSHIP WITH PERANI'S HOCKEY WORLD
The marketing partnership includes branding with Chiller youth and adult hockey programs

COLUMBUS, OHIO – We are excited to announce a new marketing partnership with Perani's Hockey World. Perani's has served hockey players for more than 40 years with outstanding service and the best selection of hockey equipment, team uniforms and more.
In addition to retail and online sales, Perani's has been deeply involved in the grassroots growth of hockey throughout its 18 US stores and markets. In partnering with OhioHealth Chiller, Perani's will provide support for our spring 3 on 3 league, summer hockey schools, and adult hockey league.
"I am extremely excited about this new partnership between Perani's and the Chillers. We love taking care of Columbus hockey families and look forward to working with the Chillers to continue growing the sport," said Robert Perani. "Through this partnership, I believe, Perani's will be able to provide a great customer experience with competitive pricing and outstanding selection!"
According to Chiller General Manager Wendy Herb, Perani's will bring much more to the community beyond retail sales.
"Robert and his team have been great to work with and their love of amateur hockey is clear. We are confident customers will see this through their involvement in grassroots programs, their Loyalty Program and the financial assistance they provide players through their foundation," she said.
The Kris Perani Foundation, established in honor of founder Bob Perani's wife and mother of Robert and Lahna, provides financial aid to players in need. For information on the foundation or to apply for assistance visit www.krisperanihockeyfoundation.org.
As we move into the hockey season, additional details will be forthcoming on Perani's involvement in Chiller programs through our website and at the rinks!
Perani's Columbus store is located in Westerville at 8301 Market Exchange Dr near the intersection of Lazelle and Sancus Roads. For details on Perani's online and local store sales, and to register for their Loyalty Program, please visit www.hockeyworld.com.
---

COLUMBUS, OHIO – With demand for ice at unprecedented levels in Central Ohio, the OhioHealth Chiller Ice Rinks and JMAC, Inc., parent company of the Chillers and National Hockey League's Columbus Blue Jackets, are excited to announce expansion plans to add a third ice sheet at Chiller North, located in Lewis Center. Construction will begin soon with the goal of opening the new ice surface in December 2018.
The expansion at Chiller North, which will encompass approximately 30,000 square feet at a cost of $5 million, will be the third major Chiller project overseen by Rodgers Incorporated, including construction of Chiller North in 2004 and the NTPRD Chiller in Springfield in 2014.
"As youth and amateur hockey and skating programs continue to grow in Columbus, the timing is right for us to add to our nine existing ice sheets," said Wendy Herb, President and General Manager of the OhioHealth Chillers. "Our team is focused on providing the resources and opportunities for area youth and adults to participate in ice sports and recreation, and this additional rink will certainly help us do that."
The Chiller North expansion will add one regulation National Hockey League rink, 200 x 85 feet, four public locker rooms with shower facilities, as well as two larger private locker rooms that can serve as home base for area high school or travel hockey teams. The additional sheet of ice will provide approximately 80 weekly hours for high demand programming at the facility.
Chiller North is home to several area high school, youth and travel hockey programs. Additional programs include: the Blue Jackets Hockey School, Jr. Jackets Learn to Play and Learn to Skate classes, the Chiller Adult Hockey League, public skating sessions, birthday parties and private group rentals.
Mike Priest, President of JMAC, Inc. and the Blue Jackets, said growing the game of hockey at a grassroots level through participation opportunities has been a long-term commitment and passion of the McConnell family and the NHL club.
"The McConnell family, along with our Chiller staff and Blue Jackets team, is proud to provide opportunities for families and individuals of all ages to learn and play hockey and other ice sports," he said. "For nearly 25 years, our organizations have worked tirelessly to grow the game and we continue to meet increased demand through expanded locations, rinks and programming."
In Central Ohio in 1993 there was one two-rink Chiller facility located in Dublin and one youth hockey association comprised of 200 players, along with one varsity high school team, six adult teams made up of 100 players and 1,000 participants in skating and hockey classes.
In 2018, there are nine rinks at six Chiller facilities and six youth hockey organizations made up of over 3,000 players, along with 12 varsity, 16 junior varsity and five club programs for high school student-athletes, 209 adult teams with over 3,000 players and over 50,000 participants in skating and hockey classes. An estimated, 1,000,000 guests visit the OhioHealth Chiller Ice Rinks each year.
The Chillers Ice Rinks were established in 1993 with the opening of the Dublin location, which was the first of now six facilities including: Easton, Worthington, North and Springfield, as well as the OhioHealth Ice Haus, the Blue Jackets' practice rink at Nationwide Arena.
-Chillers -
---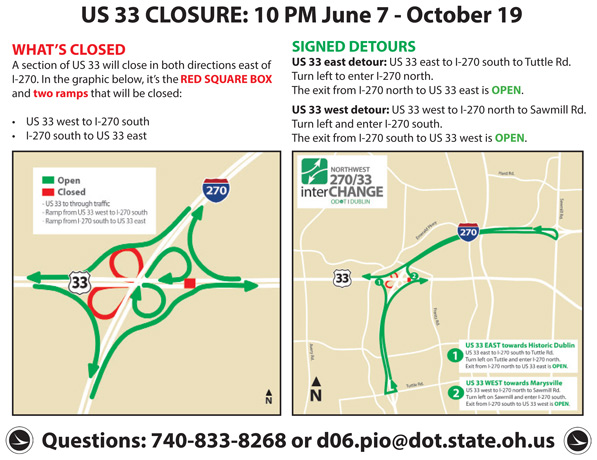 ---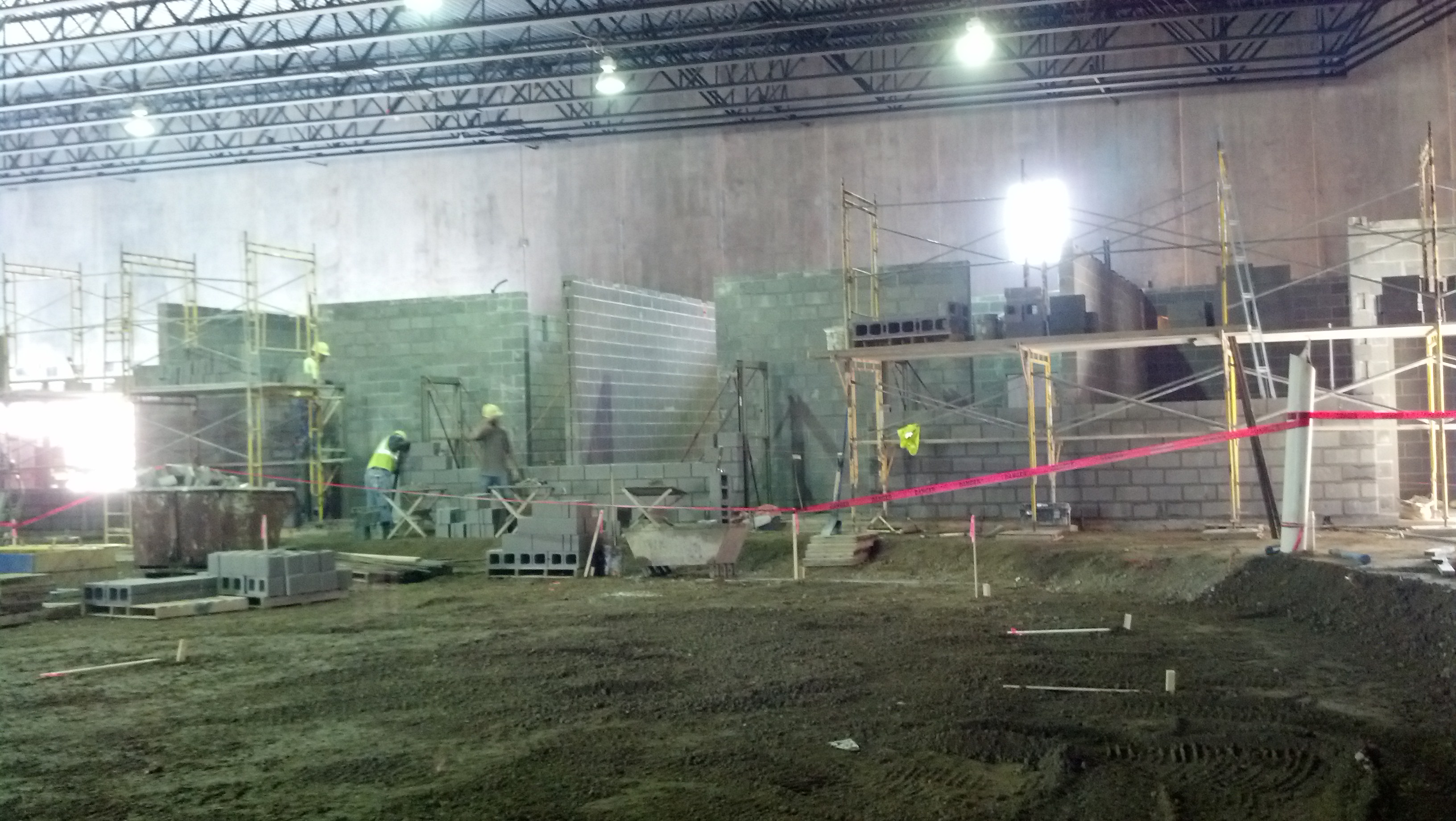 Chiller LLC (Chiller) and National Trail Parks and Recreation District (NTPRD) have agreed to terms on a management contract for the new ice arena under construction in Springfield, Ohio. Chiller LLC will be responsible for the daily operations of the $8.5 million single-sheet facility, which is scheduled to open in October and will be called the NTPRD Chiller.
The management agreement is for five years and Chiller will be responsible for all planning and marketing of programs including public ice skating, skating and hockey lessons, birthday parties, group events, hockey leagues and more.
Chiller General Manager Wendy Herb says her team has embraced this opportunity and is excited to be a part of the Springfield community.
"We're thrilled to have been approached to run this new rink," she said. "The long-term planning and development by the city and NTPRD to get this built is very impressive, and we're proud to be a part of this process with them and with the local families who will enjoy the facility."
The ice arena is the final piece in a major parks and recreation improvement plan for Clark County that was paid for through donations, city contributions, and a one-year sales tax increase.
NTPRD Executive Director Leann Castillo says bringing in the Chiller management team made the most sense for opening the first ice arena in Springfield.
"This is something new and unique to our area," she said. "The Chiller has 20 years of experience operating ice skating facilities and programs. Their proven track record will allow us to hit the ground running with quality programs and management."
Over the coming weeks additional information will be made available related to fall opening plans, program registration, community events and employment and advertising opportunities. Inquiries related to NTPRD Chiller can be directed by email to info@thechiller.com or contact Chiller Assistant General Manager Jeremy Rogers at 614-764-1000.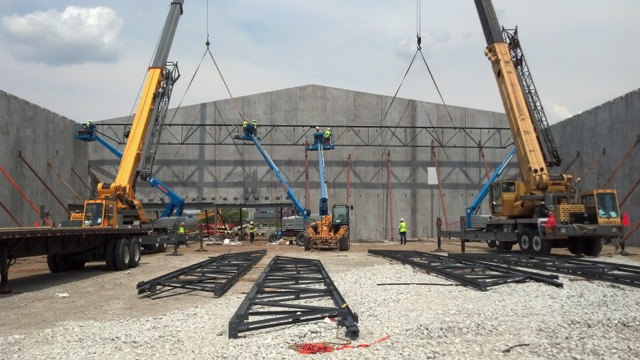 ---
Open Skating Schedules - Go to the link and pick your location for a full schedule and pricing - click here
Drop in Hockey and Stick & Puck Schedules - Go to the link and pick your age group for a full schedule - click here
---