Chiller Blog · Hockey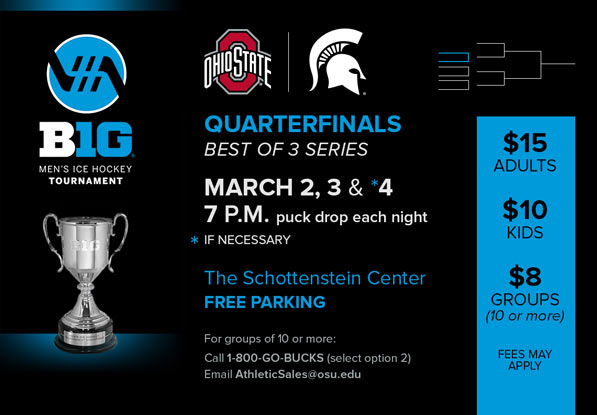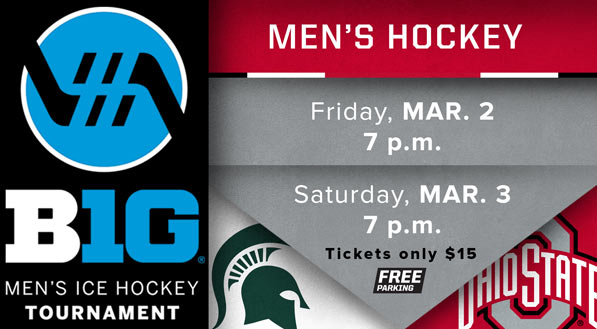 ---
Keep your team on the ice and get the edge on the competition! Book your practice ice now at the special CAHL discounted rate of $185/hr.
**CAHL discount practice ice is available only to current CAHL teams in good standing. CAHL discount ice is limited to availability and is not applicable to all "open" ice times that may appear open on the Daily Rink Schedule. Typically the discount applies to non-prime time/lower demand ice times at the discretion of our schedulers. All players on the ice must be current members of the CAHL in good standing, with current USA Hockey registration. All players must sign in at the front desk. Failure to limit practices to current league members may cause a team to forfeit the privilege of receiving discounted ice.
Please contact Mazin - 614-791-9999 x126 mhabash@thechiller.com - to book your session.
Additional ice times available upon request.
Tuesday 01/02/2018 - 9:30 PM - Chiller Ice Works
Tuesday 01/02/2018 - 10:00 PM - Dublin
Wednesday 01/03/2018 - 9:40 PM - North
Sunday 01/07/2018 - 5:20 PM - Chiller Ice Works
Sunday 01/07/2018 - 7:00 PM - North
Sunday 01/07/2018 - 7:10 PM - Easton
---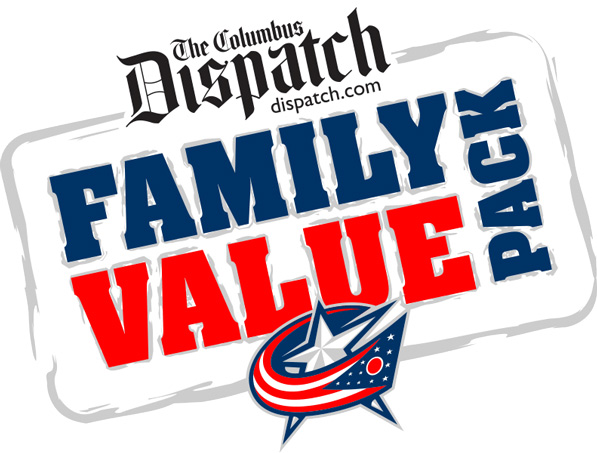 Dispatch Family Value Packs are a great value and great way to bring the family to a Blue Jackets game!
Includes a game ticket, hot dog, Pepsi, popcorn, and OhioHealth Ice Haus skating pass starting at $30
---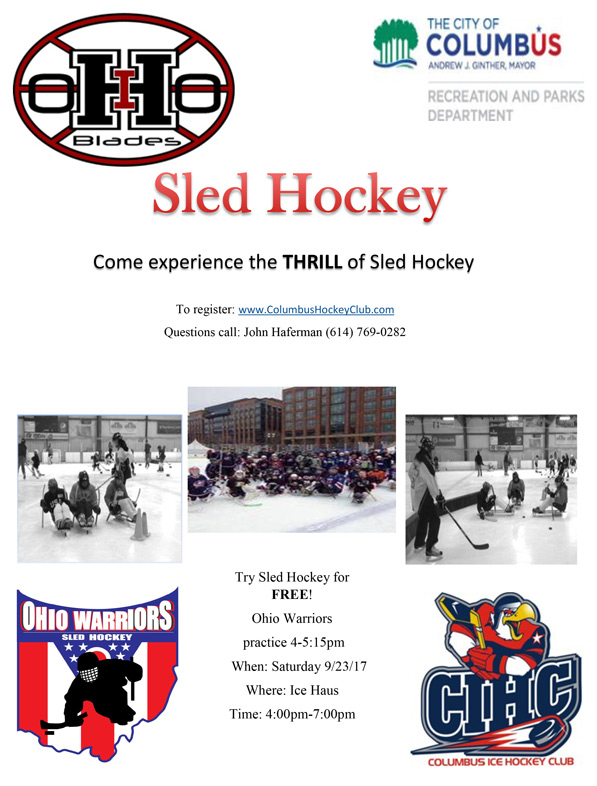 ---

Interested in officiating ice hockey?
JOIN THE THIRD TEAM ON THE ICE
There is high demand for quality ice officials in the Greater Columbus area.
Now is your opportunity to become a USA Hockey Certified Ice Hockey Official.
Why officiate ice hockey?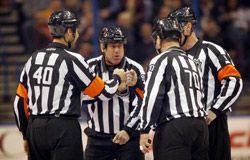 Continue to be involved in the game
Ability to work Squirt, Pee Wee, Midget, Bantam and many tournament games
Competitive pay
On-ice and off-ice training, with training beginning in October
New officials seminar is October 8, 2017 at OhioHealth Chiller North.
---
If interested, visit Central Ohio Youth Ice Hockey Officials Association at http://colsicerefs.com or http://usahockey.com for registration information.
If additional registration information is needed, please contact James Seymour at development@colsicerefs.com.
Regular season runs from September through March.
---
http://www.usahockey.com/officialseminars
---