Chiller Blog · Figure Skating
A great way for children to try it!
Already love skating? Improve skills for more fun!
Lower time & cost commitment for first-timers.
Make it a family activity!
For all levels (ages 4 & up).
4 week class starting the week of Nov. 4.
Dublin: Wednesdays 6:45pm & Saturdays 10:45am
Easton: Tuesdays at 6:45pm
North: Mondays 6:45pm & Saturdays at 10:45am
Download a printable registration form >
For more information, contact Figure Skating Director Denise Hughes - dhughes@thechiller.com or 614-791-9999 x124.
---
Chiller Spring Classic Schedule Now Available
Chiller Spring Classic
USFS Basic Skills through Preliminary
3600 Chiller Lane (Easton)
Columbus, Ohio 43219
March 9, 2013
Click here to download a printable competition schedule (PDF) >
Click here to download a printable practice ice schedule (PDF) >
For more competition information, visit the Special Events Page >
---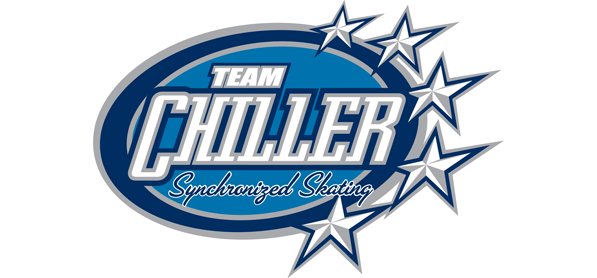 Team Chiller is sponsoring the annual
Figure Skate & Dress Sale... and more!
OhioHealth Chiller Easton Party Room
Friday, February 15th 4p.m.-8p.m. (plus Bake Sale!)
Saturday, February 16th 9a.m.-11a.m.

Come and check out this once a year opportunity to purchase and sell gently used figure skating equipment, apparel and accessories.

If you are interested in selling items pick up a seller's packet at any Chiller location or click here to download a printable PDF >

Questions contact: Karen Williams at daisy30uk@gmail.com or Karen Kelly at kkelly@imaginasean.com
Download a printable event flier >
---
Columbus skaters Alexis Donahoe, 18, and JD Rappold, 24, are one of 13 figure skating pairs teams that qualified to compete in the 2013 US National Championships. The team leaves Friday to prepare for the National Championships which take place January 20-27 in Omaha, Nebraska.
Wednesday night local skaters and skating fans will have a chance to watch them perform their full competition program at Chiller North at 6:35pm. The event is free and open to the public.
Alexis and JD are the first figure skating pairs team from Columbus to qualify for the National Championships. For 2012 they were ranked the number 10 pairs team in the US. They train locally with 2002 Jr. Pair National Champion and Jr. World team member Lee Harris.
---
The Ice Skating Institute is pleased to announce the
2012-2013 ISI District 7 Team Competition Series
The first event in this exciting new series will be hosted by the OhioHealth Chiller Ice Rinks.

OhioHealth Chiller Easton
3600 Chiller Lane
Columbus, OH 43219

October 6-7, 2012

ENTRY DEADLINE: September 10, 2012

Download competition information packet >
Download competition schedule >
---
Upcoming Events (See all)
Camp Chiller Spring Break
Camp Chiller will introduce your child to ice skating, as well as engage them in fun activities and projects. Camp includes at least 1 hour of skating a day!
Boy Scouts of America Belt Loop Program
Skating Belt Loops during quarterly Scouts-Only events. Scouts are free and reduced rates offered for friends and family.
Lace Up, Have Fun - Ponytail Pond Hockey
The plan is simple: sign up, show up, lace up, HAVE FUN! Teams will be divided for half-ice scrimmage based on age and relative skill for safe and fun games. 8 weeks.